BOOT 'N BLISTER REUNION TRIP, October 6-8, 2000
NOBLE LAKE (NORTHERN SIERRA) OVERNIGHT BACKPACK
Trip Report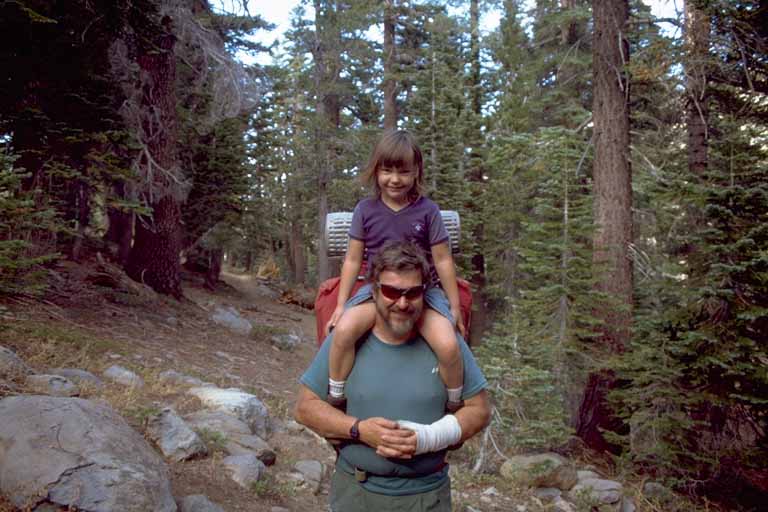 A nice easy hike (for one of them)
We had about a dozen people involved in this trip in one way or another, including pre-hike gathering and post-hike dinner. Five of us actually hiked and all had a good weekend. We began by driving to Markleeville and joining Paula and Jim at Grover Hot Springs State Park on Friday evening. We camped at the campground there and drove to the trailhead the next morning. Jim pointed out that there are two trails into Noble Lake from the south and if you work it right, you see more country and gain less elevation. We parked one car just above Silver Creek Campground and the other at Ebbetts Pass. We took the Pacific Crest Trail (PCT) down into the canyon from the pass with the trail sidesloping down and to the south into upper Noble Creek. After a nice creek crossing, it was a short climb to Noble Lake, a smaller lake to the east, and a campsite up the hill away from the cowpies. Roger had to get home a day early so he went back out the same day via the second trail so he got to make the loop also. He had just a daypack so he moved quickly. Jeanine, being some forty years younger, moved more slowly. Sandra peeled off and got to the lake with her pack plenty early while Rick and I played with Jeanine in the creek where I used up half a roll of film on this little rock climber. Sunday morning, Sandra and I went on up to the summit of Tryon Peak, collected our packs back at camp, and barely caught up with Rick and Jeanine before they got to the car. Back in Markleeville, we had about a dozen of us at dinner at Villa Gigli.
Here are a couple of maps and a few photos.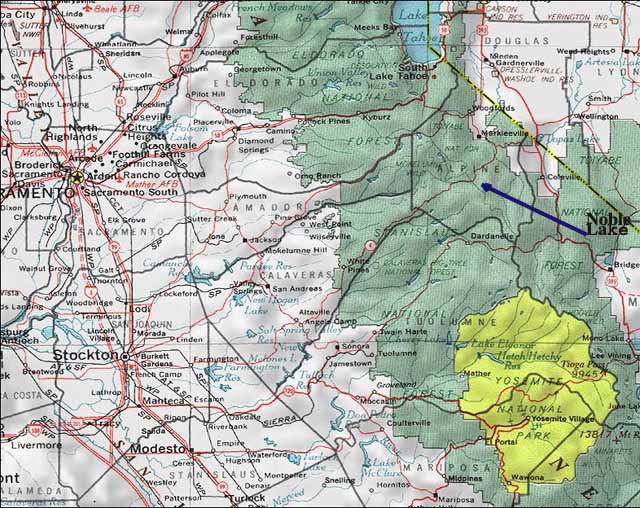 overview map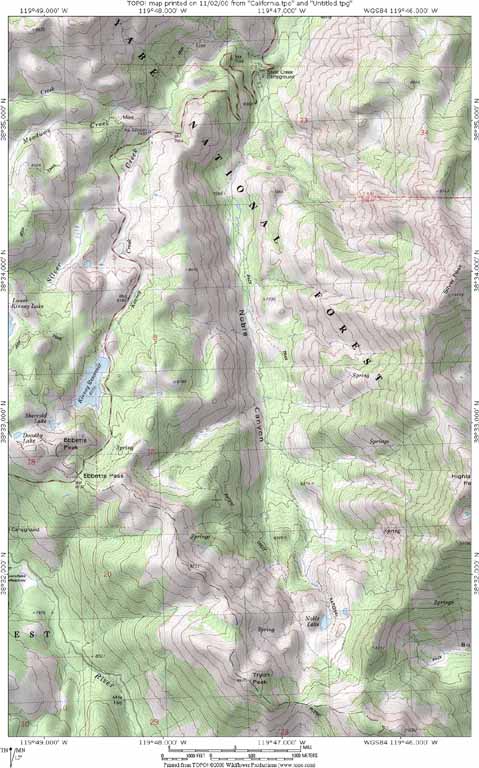 detailed map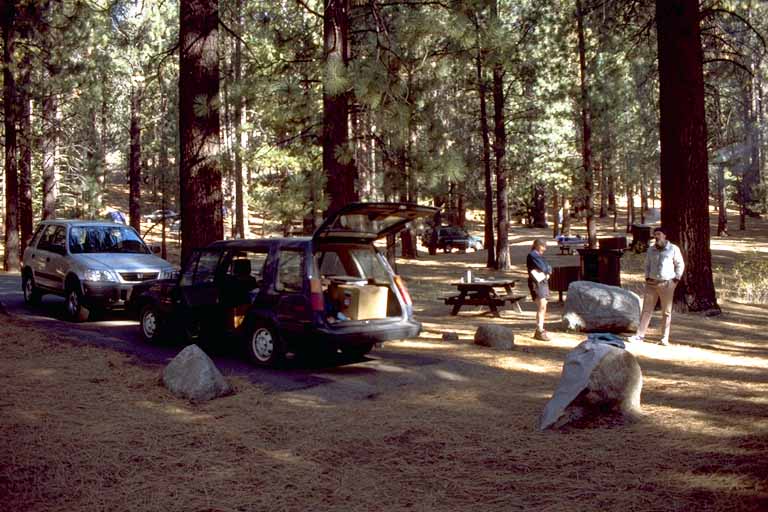 Base camp at Grover Hot Springs State Park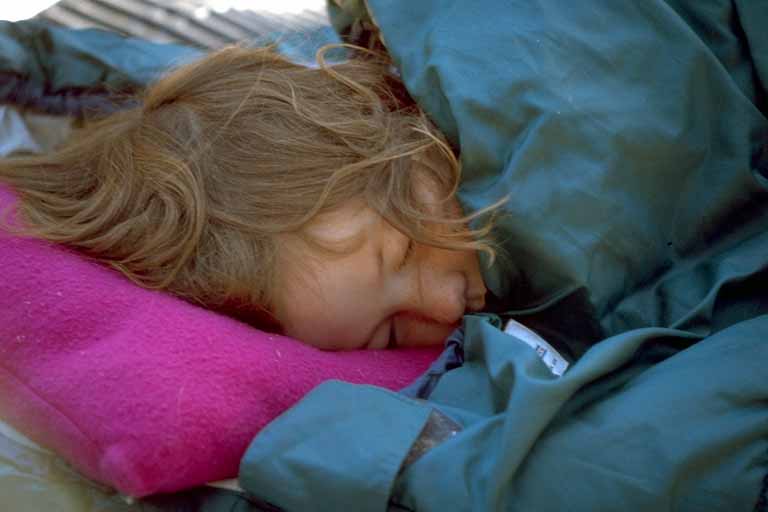 Jeanine was the last one awake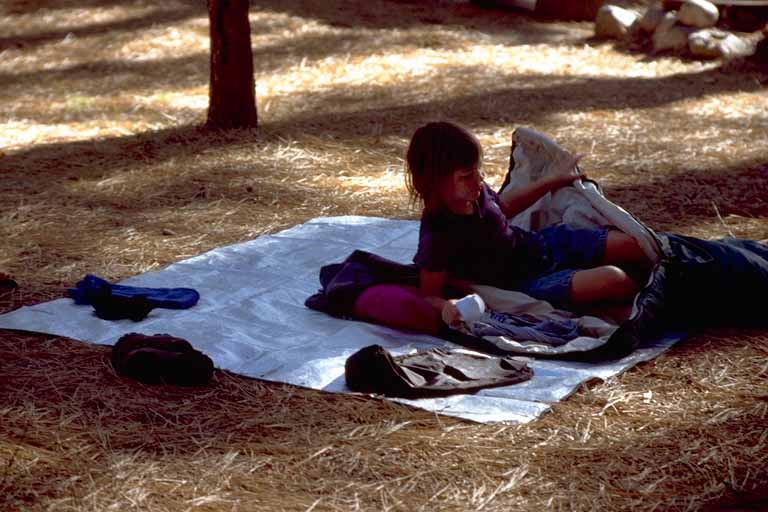 She finally got up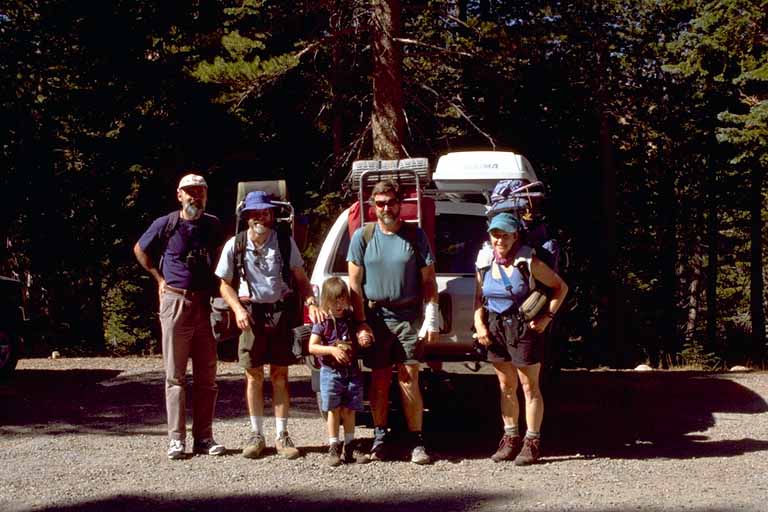 Group photo, taken by a USFS Ranger: Roger, Mike, Jeanine, Rick, and Sandra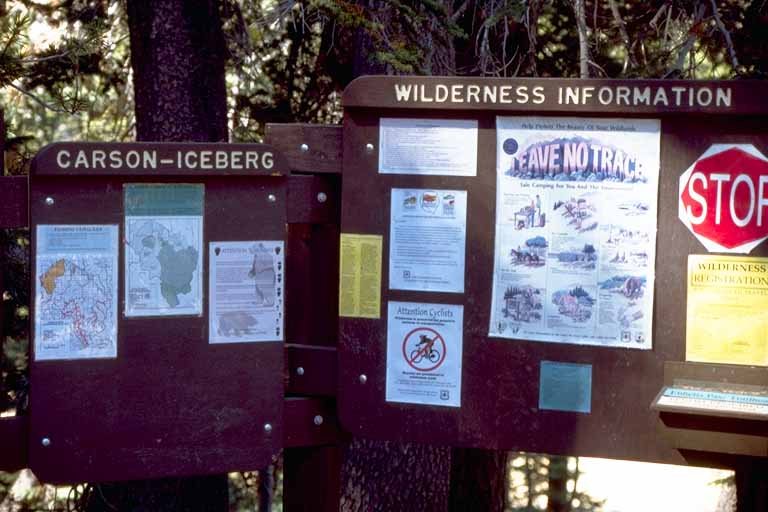 Carson-Iceberg Wilderness boundary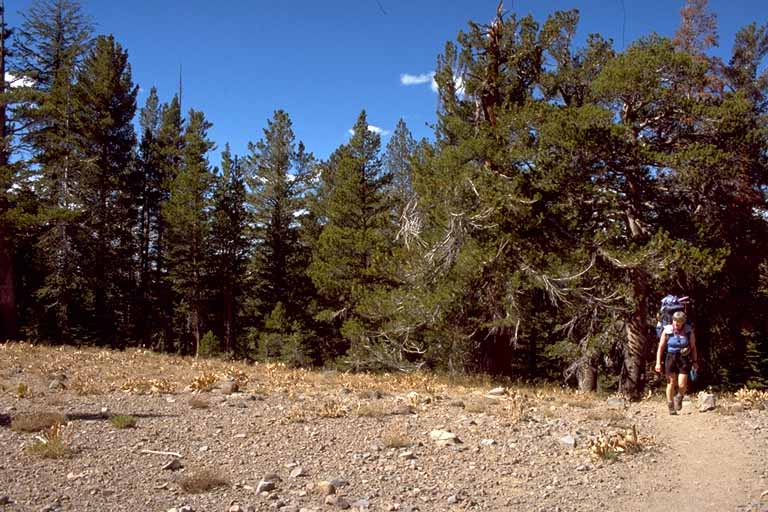 Sandra crossing the Sierra crest from west to east, south of Ebbitts Pass on the PCT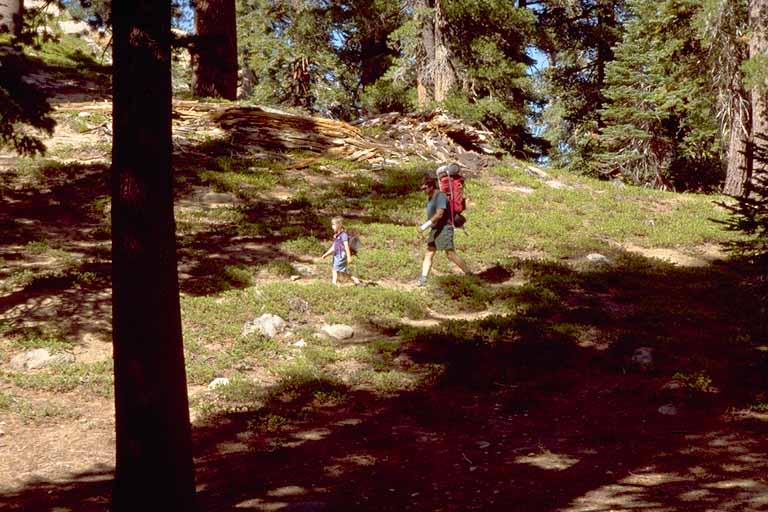 Rick and Jeanine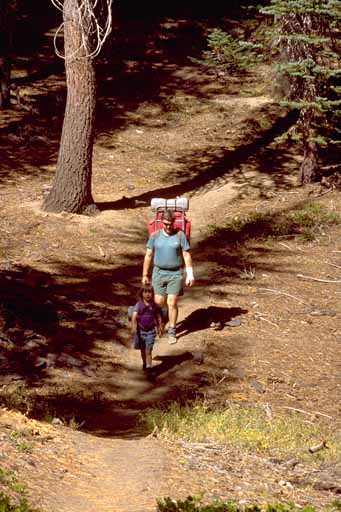 Rick and Jeanine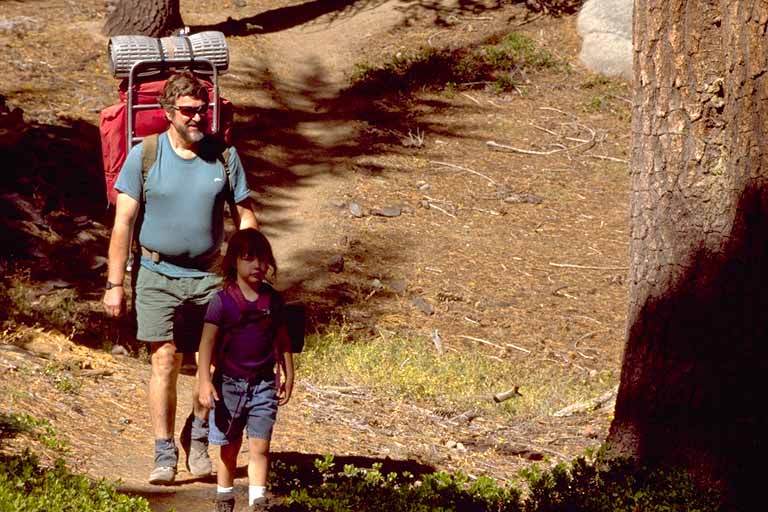 Rick and Jeanine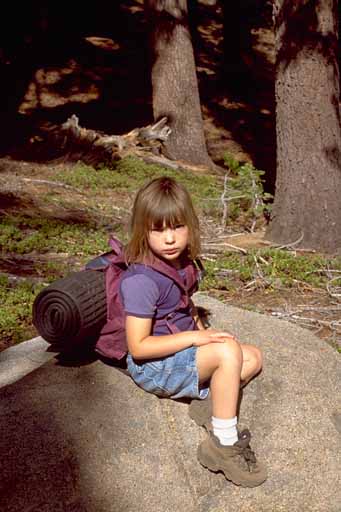 Jeanine liked here big (and light) pack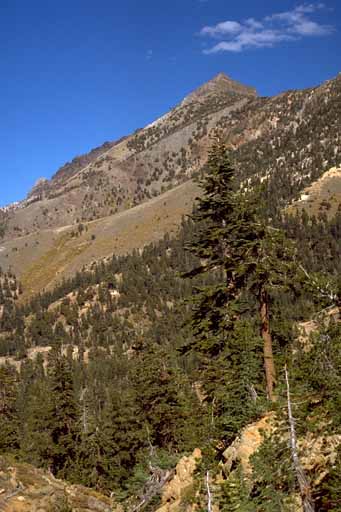 Silver Peak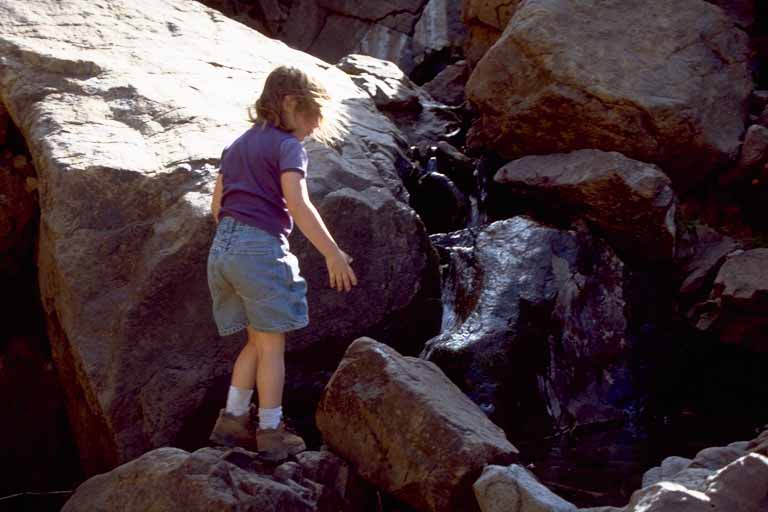 Series of Jeanine becoming a rock climber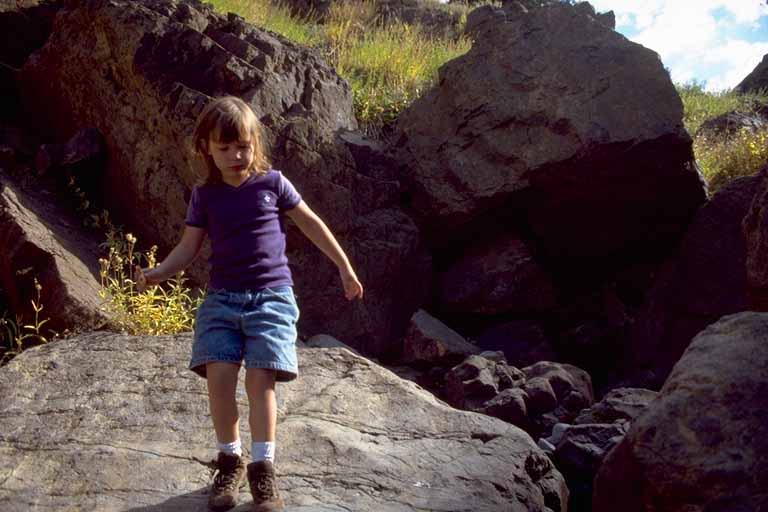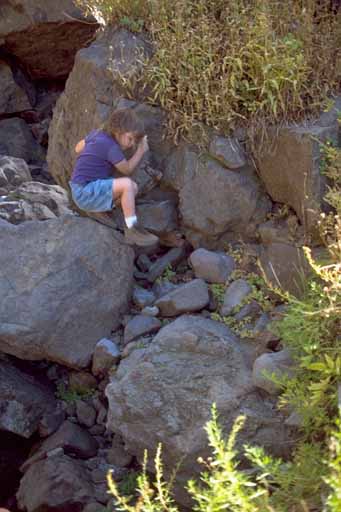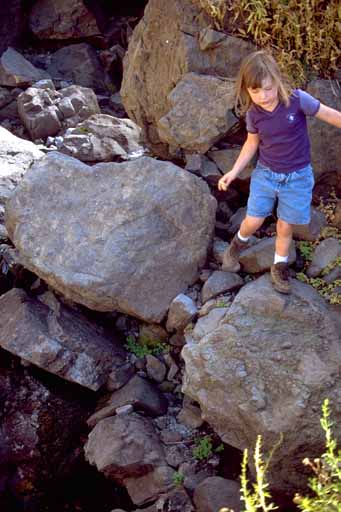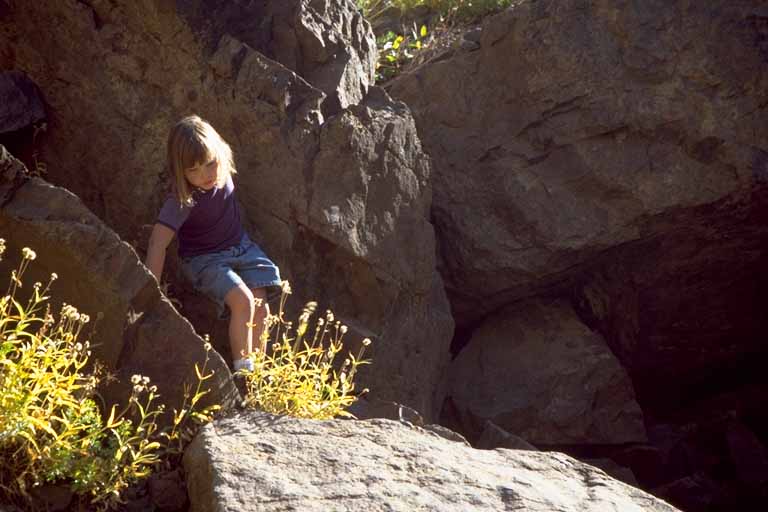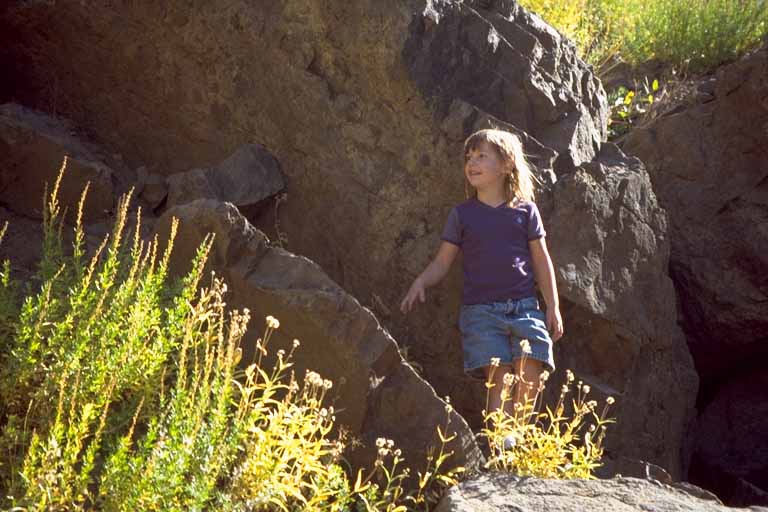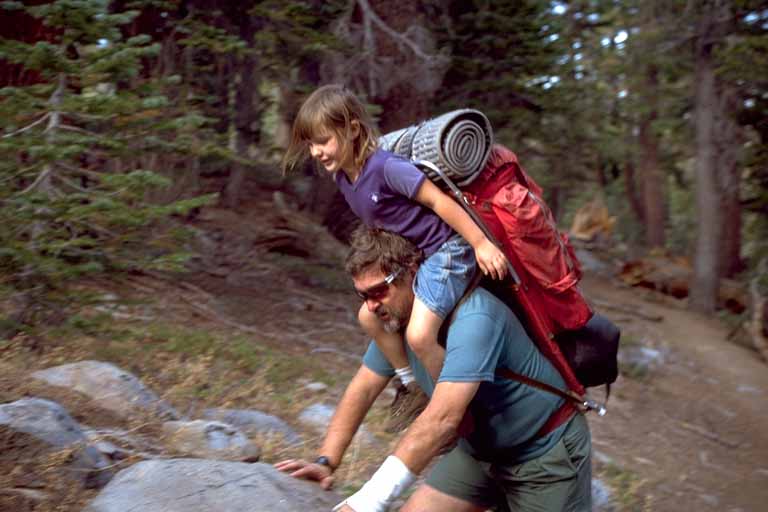 Mounting up for a shoulder ride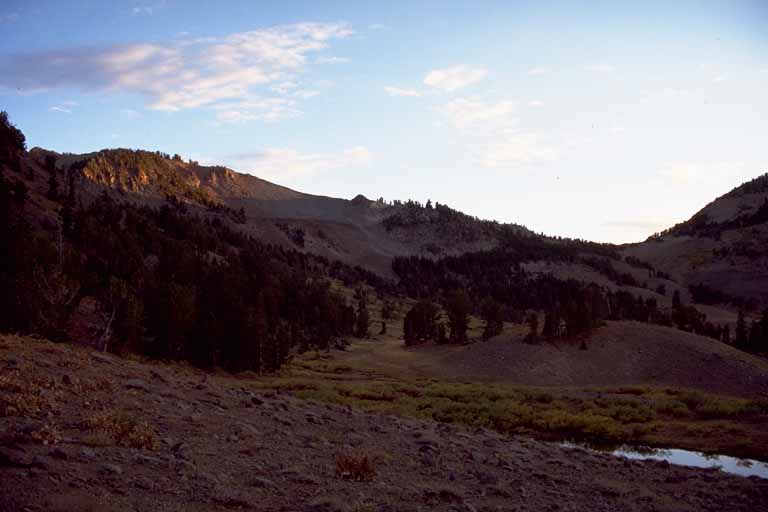 Bull Canyon is on the other side of that saddle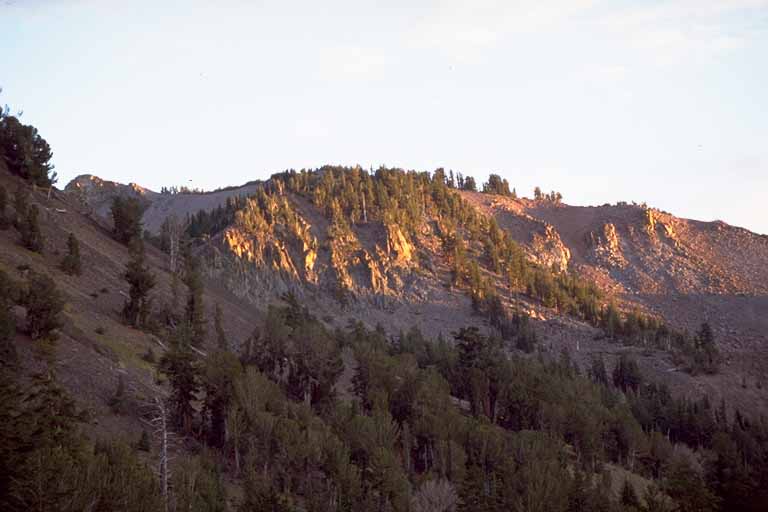 Our camp is up the hill from that little lake under Highland Peak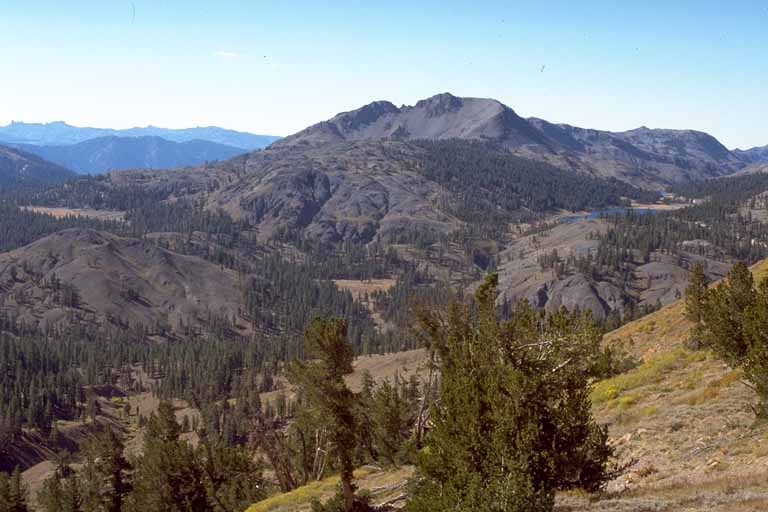 Highland Lakes are in the valley south of ours; this shot is from the saddle behind Noble Lake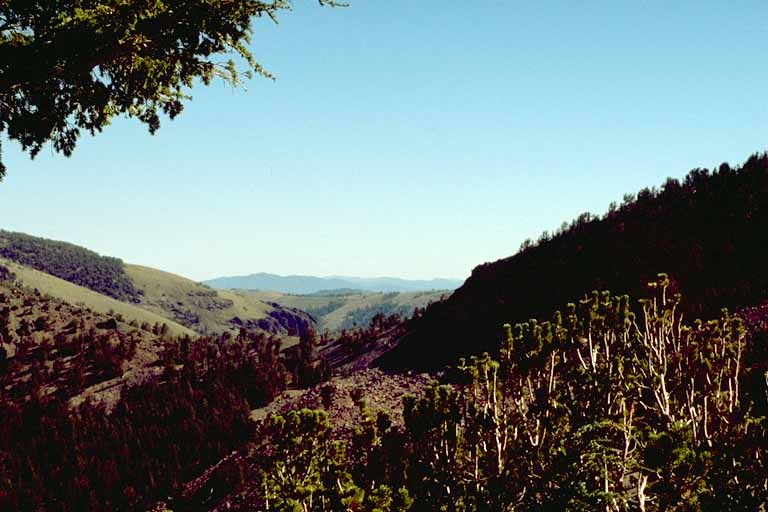 Looking through the saddle to the east, past Bull Canyon, into Nevada and Wellington Hills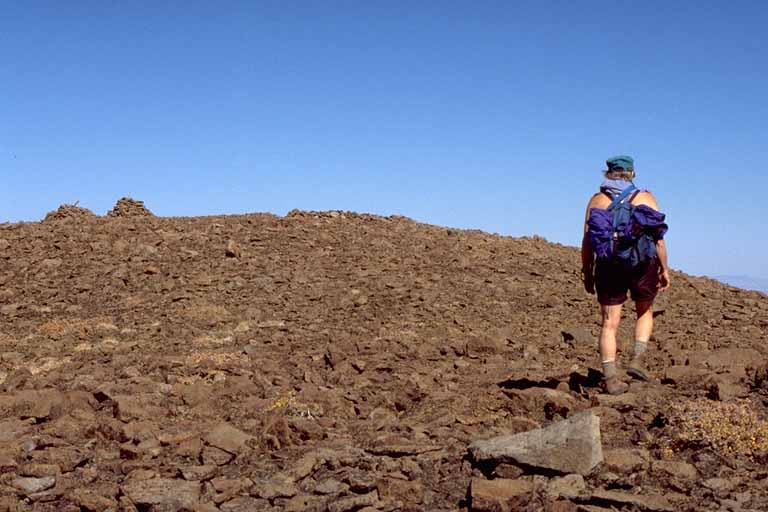 Sandra nears the summit of Tryon Peak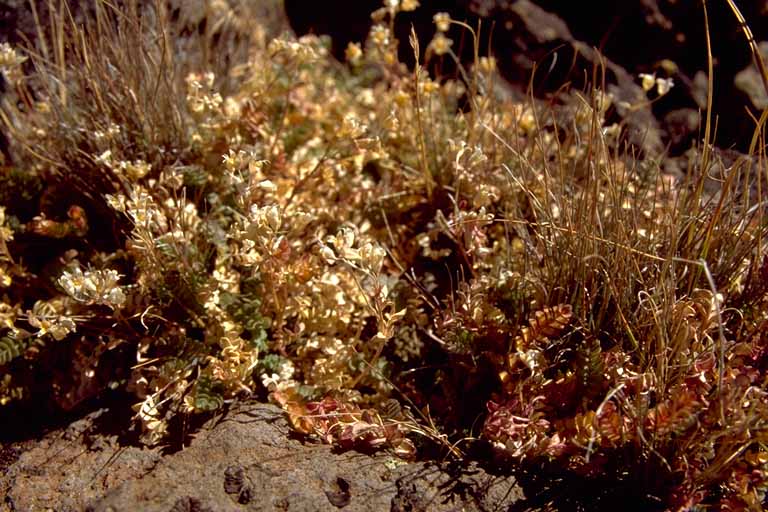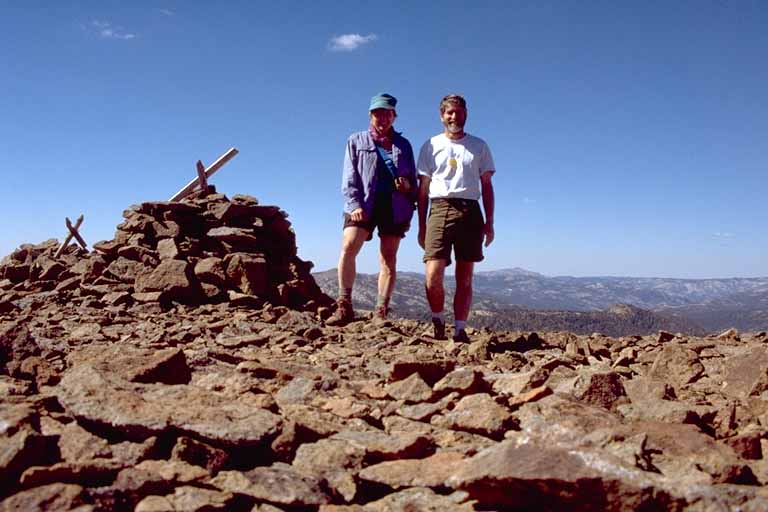 Sandra and Mike on the summit of Tryon Peak (self-timer shot)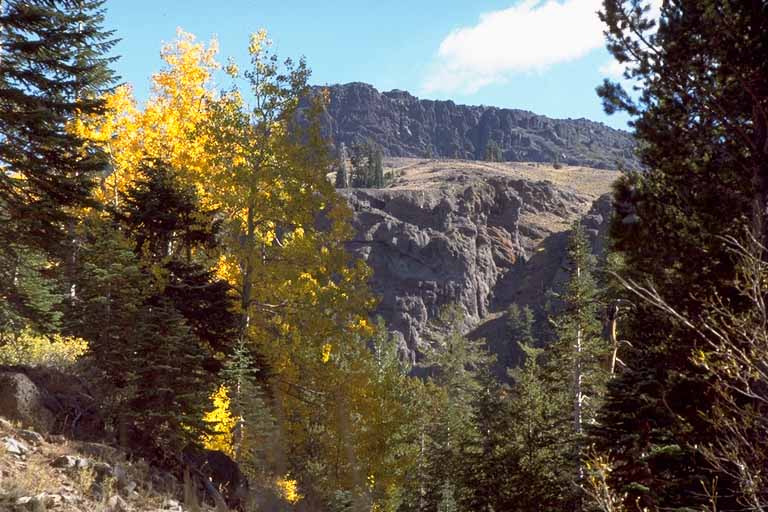 Volcanic rocks called Lahars
Next year, Columbus Day, 2001, we are planning to go back to the Klamath Mountains and hike up Stuart Fork of the Trinity River to Sapphire and Emerald Lakes. The hike is a bit long but it isn't going to get any shorter and those are wonderful lakes at the top of the canyon. I think it's about 12 miles one way. The roadhead is just past Trinity Alps Resort; perhaps we should book some rooms either before or after the hike.
Take care,
Mike Diggles
Home: 154 Rutherford Ave., Redwood City, CA 94601-3511, (650) 369-6094
Work: U.S. Geological Survey, MS-951, 345 Middlefield Rd., Menlo Park, CA 94025. Phones: (800) 223-8081 x 5404 or (650) 329-5404 commercial. Fax: (650) 329-5453.
Boot 'n Blister Home Page on the Web
---
On the Web, the URL of this page is http://www.diggles.com/bnb/2000/BnB2000b.html
Date created: 11/03/2000
Last modified: 9/16/2005<
Send e-mail to Mike (mike@diggles.com)